Studio Pastina and UND present new Carmel Sofa at DDP Design Fair in Seoul.
Pastina and leader Korean sofa company UND are happy to present Carmel Sofa as the result of their recent collaboration.
DDP Design Fair 2019
Dongddaemun Design Plaza from December 4th – 8th 2019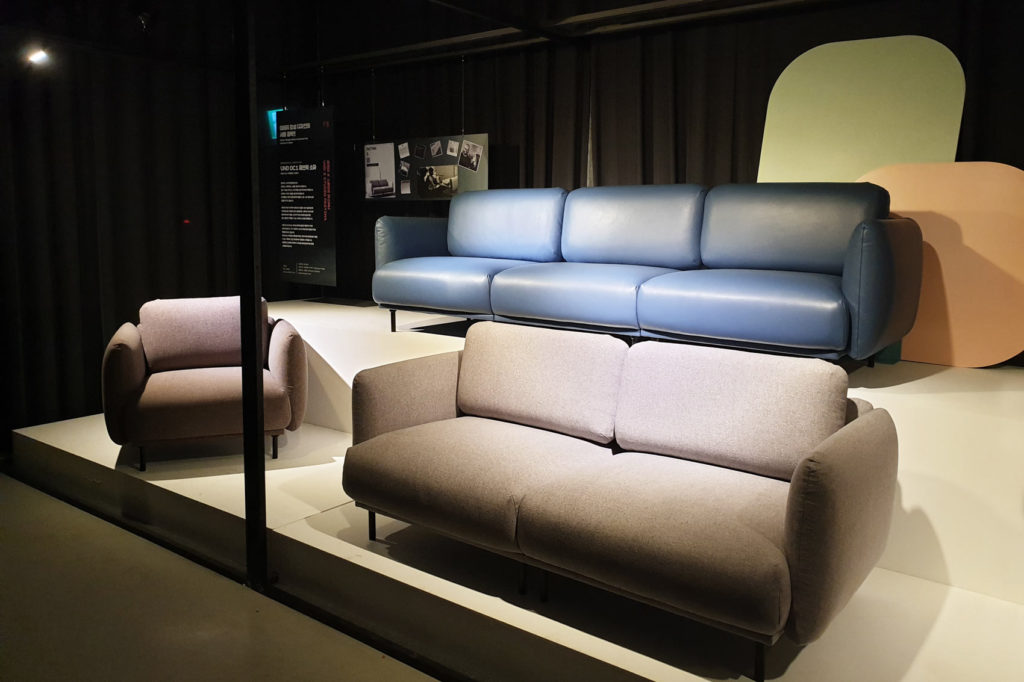 Carmel is a comfortable and generous sofa that generates a full family of products. It is composed by a group of soft, rounded cushions held together by a hidden structure.
With its smooth and rounded proportions, which allow a comfortable and cozy seat, the Carmel sofa has an image that is both elegant and funny, clean and bold.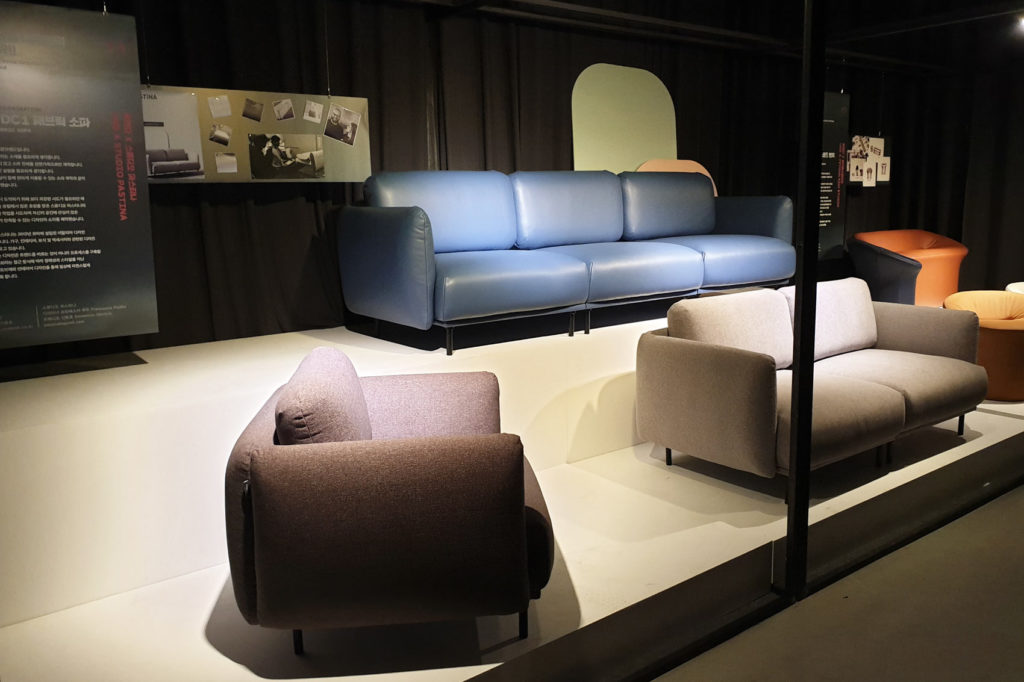 The composition of upholstered, single elements, which seem to be floating above the ground, give a new perspective to the classic sofa, combining the spirit of tradition with a contemporary accent. Carmel sofa has an image that is eye-catching but familiar at the same time. The set of rounded and fluffy cushions evokes a cup full of candy and sugared almonds.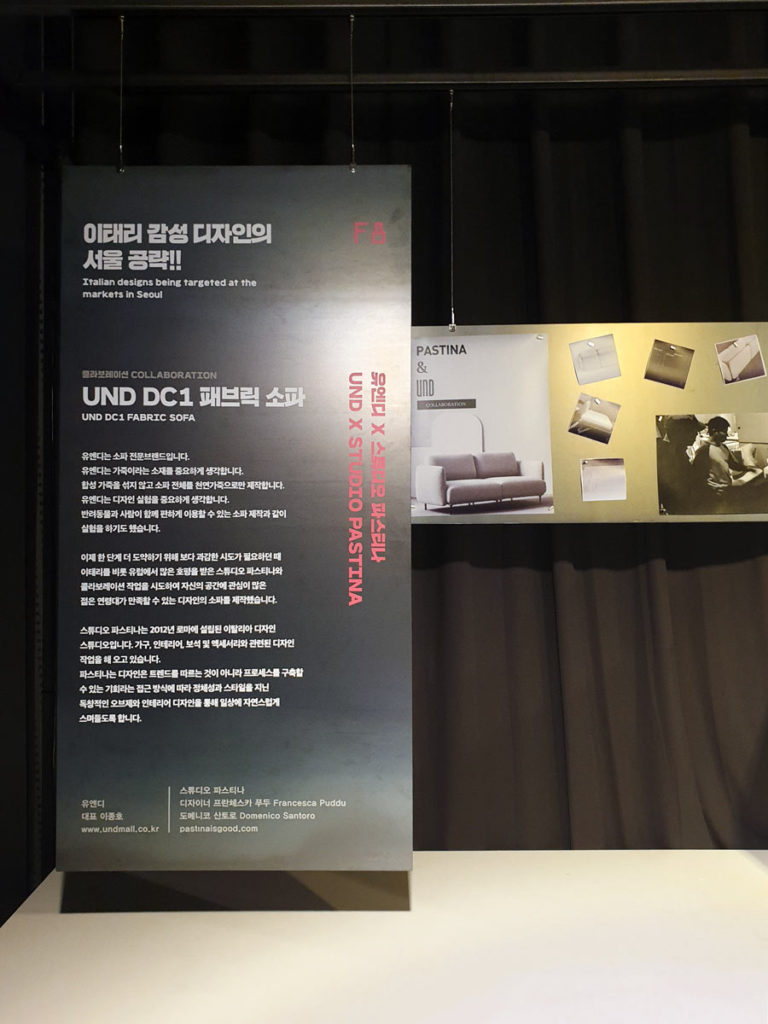 The aim of this project is to merge upholstery heritage with a smart and fresh design, making a product that can be welcoming and familiar but also original and fresh.
More on Carmel Sofa here.

DDP Design Fair
The DDP Design Fair at Dongdaemun Design Plaza (DDP) will bring the bright ideas of young designers to life with the collaboration of master craftsmen in Seoul's old downtown manufacturing district.
Held at the DDP's Art Hall 2 and International Conference Hall, the fair will showcase the results of collaborations between designers and veteran small manufacturing business owners.
The fair's characteristics comes from the DDP's location near Dongdaemun and Euljiro, traditionally Seoul's hub of technicians, craftsmen and manufacturers. The region is clustered with small factories manufacturing lighting, furniture, tiles, metal crafts and stitched goods. The Seoul Design Foundation (SDF) organized the pairing of these manufacturers with young designers.